Gregory's covers have been in use in New Zealand for over two decades.  Part of their continued success is that our raw material has been produced from its Dundee, Scotland manufacturer since 1917.
JT Inglis & Sons are renown world-wide for the production of high quality industrial canvas since 1917, one of their many brands is Regentex which is specifically produced for the equine industry to suit the New Zealand harsh climatic conditions. It is a polyester/cotton blend, woven in India exclusively to JT Inglis specifications. The cotton element gives breathability whilst the polyester gives the fabric its strength.
From India the base fabric is then shipped to England [they moved factories last year]for proofing, dyeing and finishing with a rot and water resistant treatment. Following this each batch is tested to ensure it passes the specification requirements, these results are sent with each shipment to ensure there is clarity with each batch. The fabric is then shipped direct to New Zealand and then down to Matamata.
On the 18th December 2006, REACH was brought in. Registration, Evaluation, Authorisation and Restriction of Chemicals is a European Union regulation. REACH addresses the production and use of chemical substances and their potential impacts on both human health and the environment.

In 1995 Trevor, Marleen and Tony Gregory struggled to find a canvas cover to fit their team of Show Jumpers and Hunters. They found that most gave terrible shoulder rubs and didn't fit all the different types of breeds they had. To fix their dilemma, they designed the Gregory Equine Cover.
Time spent fitting, moulding and shaping the design to make sure the fit was just right, the darts were in the right place and that this cover would fit all breeds and not give those unsightly shoulder rubs.
The two-piece shoulder gusset and the 5 hole front shape came into play and with a few prototypes made and tested, and the help of some local Matamata racehorse trainers and Show Jumpers the Cover design was finalised.
Export began and covers were being shipped to Japan, USA, UK, Australia and beyond.
Large orders of Gregory Equine Extra Drop Wool lined rugs were shipped to the UK and the USA. Japan loved the canvas covers for their race horses and Dubai couldn't get enough of them for their Endurance horses.
For 6 years, the Gregory's work endlessly making covers to keep up with demand.
In 2001 they decided their time was up and sold Gregory Equine to Barbara Carter. Barbara kept things going and later sold Gregory Equine to local racehorse Trainer John Sargent.
During Johns ownership, which spanned for just over 13 years, Gregory Equine expanded with the Canvas manufacturing and made a new line of Canvas and Race Wear products including the popular Canvas Hay Bag, PVC Saddle Pad, PVC Gear Bags and Race Day Presentation Rugs. The Canvas Fly sheet was also developed and is a best-seller with the hotter climate countries.  With John's large involvement in the racing industry here in New Zealand and in Australia the business took off and large orders were flying out the door.
In 2015, with John relocating to Sydney he decided to sell Gregory Equine.
Proud new owners Eion and Megan Kemp took over in December and have been busy since. As well as the high-quality canvas production, they have introduced a well-stocked retail shop to the mix with it full of well-known brands.
With a talented, knowledgeable team behind Eion and Megan, with over 77 years of experience between the team in the industry, they will strive to deliver the best products and service to you.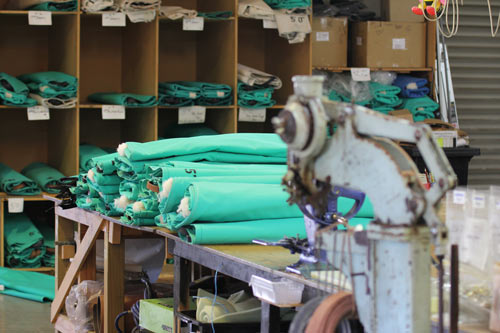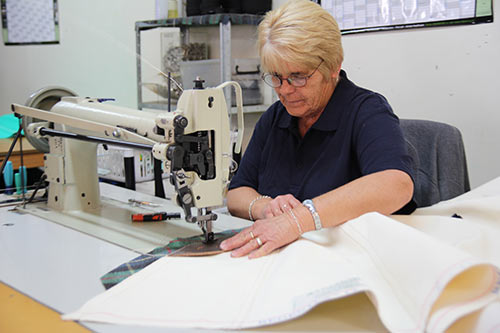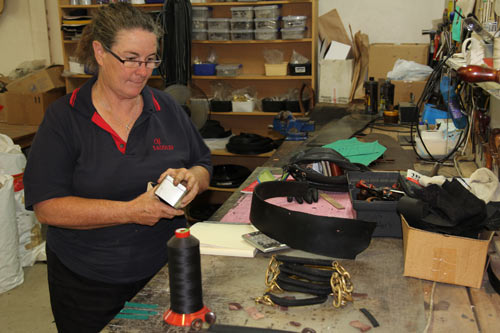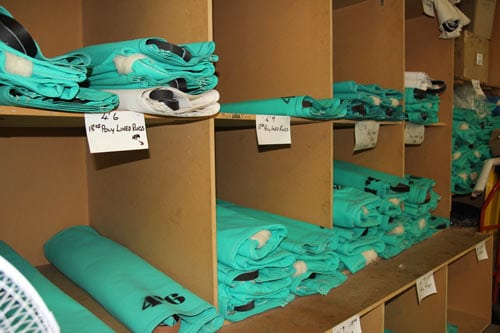 Explore our shop
You can order covers, canvas products, horse products and everything we sell in store online!